March 9, 2021
PowerPoint and Presenting News
Overcoming the Challenges of Staying Connected
We're not out of the woods yet, but the announcement of plans to ease lockdown restrictions means there is reason to be hopeful that before long our lives will more closely resemble our pre-pandemic existence. However, for those of us fortunate enough to continue working through the covid restrictions by creating a workspace at home, nothing is going to change any time soon.
Read more with Jean Gamester
Life's Too Short for Lousy Presentations
Life's too short for ugly transitions, monstrous fonts and hideous effects. It's about time to step up your presentation game. Join the Present to Succeed online conference and learn how to write, design and deliver stunning presentations from some of the brightest minds in the field.
Register now!
Indezine readers can save 30%, even on early-bird pricing with promo code:
INDEZINE
For example, if you choose the Premium tier, early-bird pricing will get you €100 off the full price of €179. Then, you can add the promo code to get another 30% off! You end up paying only €55.30 rather than €179.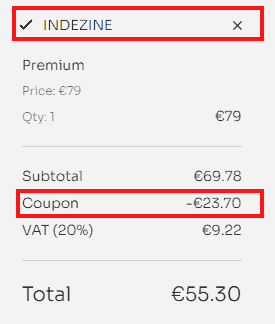 Simple Quizzes in PowerPoint
Creating a quiz in PowerPoint can be fun. You can use a quiz after a business presentation as an excuse to give away gifts to those who provide the right answers. Or you can use a quiz for children in elementary school. Whatever your aim, creating a quiz in any version of PowerPoint is fairly easy and intuitive.
Read more here
Quotes
Change Your Thoughts: by Dr. Marcia Reynolds

"For years, "Change your thoughts, you change your behavior" was the mantra for life improvement. Through experience and science, we have since learned that affirmations rarely change behavior when emotions have taken the wheel. When your buttons get pushed into anger and your mind floods with fear, telling yourself to be calm or courageous won't stand up to the voices in your head telling you to defend or shut up."
Insert Audio (Sound) in PowerPoint 2016 for Windows
Sounds come in so many file types: MP3, WMA, or WAV files are just the common types that you can insert in PowerPoint slides. These sound files automatically embed into your presentation; this means that you no longer have to worry about linked files getting misplaced or lost like you had to in previous versions of PowerPoint. Even then, it is a good practice to keep your sound files in the same folder in which you save your PowerPoint 2016 presentation even before you insert them, as we show you in the following steps.
Learn to insert audio clips in PowerPoint 2016 for Windows
Indezine PowerPoint Templates
Medicine and Medical PowerPoint Templates
Legal and Law PowerPoint Templates
FreePPT PowerPoint Templates
Christian PowerPoint Templates
End Note
© Indezine. Please do not reply to this message.
Join this list
Received this email from a friend? If you would like to receive your own copy, join our mailing list. Go here.
Previous issues
Do you want to read older issues of this newsletter? Go here.
Privacy Policy
We never share your info with anyone. Read our Privacy Policy.
Mail Provider
This mailing list is powered by Aweber.
Change Subscription
If for any reason, you no longer want to receive this newsletter with valuable tips, resources, and information about PowerPoint and presenting stuff, you can unsubscribe by clicking the link at the end of this email. No hard feelings!