March 4, 2021
Life's too short for lousy presentations
Life's too short for lousy presentations. Fortunately, you can learn from so many industry stalwarts at the upcoming Present to Succeed virtual conference, being held from April 15 to 17.
Are you short on time to buy tickets at early bird prices for this industry-leading conference? You can ensure your place and bring your presentation skills to the next level for just €35 if you choose the Standard ticket. Yes, that's lower in cost than the early-bird price, but only if you act before March 7th, 2021!
Check out the speakers and their topics here

and snap up your seat before we run out of seats.
Register now!
Indezine readers can save 30%, even on early-bird pricing with promo code:
INDEZINE
For example, if you choose the Premium tier, early-bird pricing will get you €100 off the full price of €179. Then, you can add the promo code to get another 30% off! You end up paying only €55.30 rather than €179.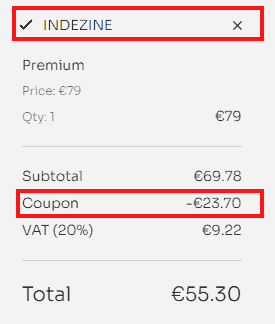 Storytelling
Maurizio La Cava

Presentation strategist, Founder of the Lean Presentation Design Methodology, and CEO of MLC Presentation Design Consulting
Slide Design
Richard Goring

Director at BrightCarbon, enjoys helping people create engaging content and communicate effectively using visuals, diagrams, and animated sequences
Presentation Tools
Sandy Johnson

PowerPoint MVP since 2008, she works with people across the world to ensure they do PowerPoint
End Note
© Indezine. Please do not reply to this message.
Join this list
Received this email from a friend? If you would like to receive your own copy, join our mailing list. Go here.
Previous issues
Do you want to read older issues of this newsletter? Go here.
Privacy Policy
We never share your info with anyone. Read our Privacy Policy.
Mail Provider
This mailing list is powered by Aweber.
Change Subscription
If for any reason, you no longer want to receive this newsletter with valuable tips, resources, and information about PowerPoint and presenting stuff, you can unsubscribe by clicking the link at the end of this email. No hard feelings!