November 17, 2020
PowerPoint and Presenting News
Presentation Management 21: Social Engagement, Reporting, and Updating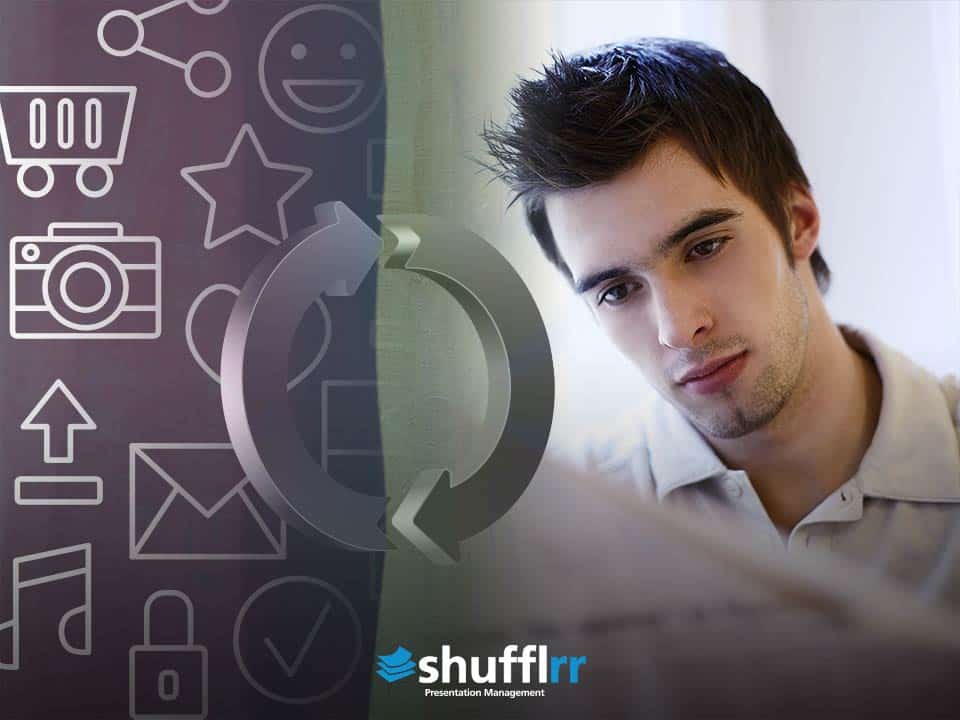 In the last part of this Presentation Management series of posts, we explored sharing and presenting options. In this part, we look at the last three aspects of a presentation's life cycle: social engagement, reporting, and updating.
Read more with AlexAnndra Ontra and James Ontra
Organic Shapes with Brush Edges
You get 8 shape types plus lines as part of this Organic Shapes collection. Each of these 8 shape types have 10 variants. So you end up with 80 hand-drawn shape options! Again each of these 80 shapes have 12 brush stroke styles! Plus you get the lines and arrows in 12 brush stroke styles too. Combine all variations to end up with more than 3000 possibilities.
Buy and Download for $99+ (83 MB)
How to Touch Your Audience When Presenting to Them Online
For many people who now have to join online meetings, the worries created are rather more than the usual jitters you might get before giving a business presentation. Yet, despite the change in platform, the question: "How do I connect with an online audience?" has a similar answer to the other question "How do I connect with an audience in person?". The only difference is that a screen sits between you and the people you are speaking to. Rather than seeing it as a barrier, I like to remember that if our eyes are windows to our souls, then a screen is a window into someone's world. We can now take a peek into the home lives of our colleagues, employers, and employees. If you are willing to allow it this is a great way to connect on a deeper personal and professional level.
Kellie McCord from Toastmasters International explains further
BreakPoint for Countdown, Live Clocks, Weather: Conversation with Kurt Dupont
Kurt Dupont is a solution provider who would go out of his way just to ensure he brings out the best when it comes to issues that have to deal with data-driven presentations, data visualization, and digital signage software. He started by working at airports worldwide to set up airport databases and flight information screens. This evolved to become the basis for PresentationPoint. In this conversation, Kurt talks about BreakPoint, a new, free add-in for PowerPoint that lets you add countdowns, live clocks, weather information, and more in your slides.
Read the conversation here
Getting Started with the Synology DS920+
There has to be a better option, and many of my business associates have recommended a more capable NAS solution such as the ones provided by Synology. So, when Synology contacted me to do a review of one of their newest NAS, I thought I could hit two birds with one stone. I could play with the Synology NAS solution and also get my backups in order.
Read more here
Share Tab of Backstage View in PowerPoint 2019 for Windows
Among the tabs within Backstage view, we have already explored the Open, New, and Save tabs. In this tutorial, we will explore the Share tab, that provides you with options to share the current presentation through the cloud via OneDrive. You can also email the presentation as an attachment, a link, or a PDF. Follow these steps to learn more about Share options within Backstage view in PowerPoint 2019 for Windows.
Learn about the Share tab of Backstage view in PowerPoint 2019 for Windows
Indezine PowerPoint Templates
Medicine and Medical PowerPoint Templates
Legal and Law PowerPoint Templates
FreePPT PowerPoint Templates
Christian PowerPoint Templates
End Note
© Indezine. Please do not reply to this message.



View this mailer issue as a web page

.
Join this list
Received this email from a friend? If you would like to receive your own copy, join our mailing list. Go here.
Previous issues
Do you want to read older issues of this newsletter? Go here.
Privacy Policy
We never share your info with anyone. Read our Privacy Policy.
Mail Provider
This mailing list is powered by Aweber.
Change Subscription
If for any reason, you no longer want to receive this newsletter with valuable tips, resources, and information about PowerPoint and presenting stuff, you can unsubscribe by clicking the link at the end of this email. No hard feelings!