May 19, 2020
PowerPoint and Presenting News
The Three-Slide Approach
Do you even need a presentation containing slides? Many people just create presentations because everyone else does so. Here are some examples: John in the cabin next door created a presentation about working remotely. Cally from the European office delivered a presentation about prospective sales figures if your company focused more on a key growth area. Both presentations had around twenty-something slides. Clearly, both John and Cally had spent quality time creating these decks.
So, could they have done something better? Read more
Feature List 01 (Layout with Tabs)
The Feature List Layout comprises three sample PowerPoint presentations: one each to create a visual list for 4 features, 5 features, and 6 features. These work great when you have too much information to fit within one slide. This solution lets you use multiple slides, but the visual result is still that of one single slide!
Buy and Download Feature List 01 (Layout with Tabs) for $4.99+ (671 kb)
Presentation Management 15: Culture of Presentation Management
Change is hard, especially in a large organization. People are afraid of the unknown. The familiar is our security blanket. Knowing where we will be and what we will be doing tomorrow makes us feel safe. Any effort to change that, especially in our jobs–our livelihoods–will be resisted. This is one of those strange ironies of life. Most of us know that change is imminent, and we still resist change.
Read more with AlexAnndra Ontra and James Ontra
Presentation Design Pack: Conversation with Simon Raybould
Simon Raybould started his working career as a researcher looking at the causes of childhood cancers. After his Doctorate he spent 24 years as a research scientist and even spent time as the Centre Manager of the world's second most influential social science research unit at Newcastle University in England. The need to base what he does only on researched evidence has stayed with him. He's also been a lighting designer for dance companies, a playwright and author, a professional actor, and even a fire eater! In this conversation, Simon talks about his new product, the Presentation Design Pack.
Read the conversation here
Introducing XML Hacking in Microsoft Office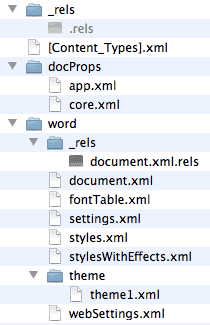 With the introduction of Office 2007, Microsoft changed the basic file format that underlies Word, PowerPoint, and Excel. Instead of the proprietary and mostly undocumented format that ruled from Office 97 to Office 2003, Microsoft made a smart decision and switched to XML. This is tagged text, similar in structure and concept to HTML code with which you may already be familiar.
Learn more with John Korchok
Indezine PowerPoint Templates
Medicine and Medical PowerPoint Templates
Legal and Law PowerPoint Templates
FreePPT PowerPoint Templates
Christian PowerPoint Templates
End Note
© Indezine. Please do not reply to this message.
Join this list
Received this email from a friend? If you would like to receive your own copy, join our mailing list. Go here.
Previous issues
Do you want to read older issues of this newsletter? Go here.
Privacy Policy
We never share your info with anyone. Read our Privacy Policy.
Mail Provider
This mailing list is powered by Aweber.
Change Subscription
If for any reason, you no longer want to receive this newsletter with valuable tips, resources, and information about PowerPoint and presenting stuff, you can unsubscribe by clicking the link at the end of this email. No hard feelings!