PowerPoint and Presenting News
Analysis Feature in WeCompress: Conversation with Mike Power


Mike Power owns and runs Neuxpower, the company behind the popular compression software NXPowerLite and now also the free online version WeCompress. A big fan of helping people feel more awesome by making software that just gets the job done without making a fuss! He aspires one day to create software that will actually give people superpowers. In this conversation, Mike talks about the new Analysis feature in WeCompress.

Read the conversation here.


Star Wars Style Credits Animation


The Star Wars Style Credits Animation presentation includes a sample slide in which the credits animate in the Star Wars style. You can download this presentation and change the text in the animated text boxes as required.

Download and use these Star Wars like slides.


To Empower Others: Use the Four Cornerstones of Effective Feedback


From the moment we are born we are both receiving and giving feedback. Feedback from family and friends shapes us when we are young and continues to play an important part in our adult lives. Considering that feedback contributes so much to who we are and who we are becoming, I find it very surprising that so little attention is paid to how effectively we deliver, receive and act on feedback at work, and elsewhere.

Read more with Simon Day of Toastmasters.


Presentation Summit 2019: Conversation with Ilene Bergelson


Ilene Bergelson is an NYC-based, presentation coach who loves adventure and has supported speakers from six out of the seven continents to embrace their adventurous side. Boutique firms, as well as Fortune-500 companies have sought Ilene's expertise to optimize presentation content, increase confidence and prepare keynote speakers, panel groups and moderators alike to deliver excellence, improve outcomes through facilitated discussion, and enhance interpersonal communication within teams. Upon noticing that many brilliant people undermine their expertise by the way they communicate, Ilene developed EmpowerSpeak™ with the intention of elevating the level of effective and conscious communication in the workplace. In this conversation, Ilene talks about the Presentation Summit, being held in San Antonio, TX this year from October 6 to 9, 2019.

Read the conversation here.


Presentation Summit 2019: Conversation with Tom Howell


For over a decade, Tom Howell has been crafting innovative and engaging designs for a host of different industries. Since establishing his boutique design agency – Synapsis Creative – Tom has developed a streamlined design process that eliminates the hassle of editing. By delivering gorgeously designed products as editable PowerPoint documents, his clients can edit and reuse these assets for a variety of formats and audiences. Tom often writes and regularly speaks at conferences and business across the globe, demonstrating the endless design possibilities available through PowerPoint. In this conversation, Tom talks about the Presentation Summit, being held in San Antonio, TX this year from October 6 to 9, 2019.

Read the conversation here.


Presenting Quotes
Change Your Thoughts: by Dr. Marcia Reynolds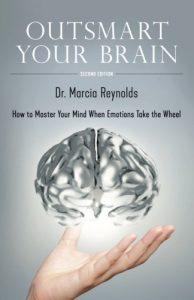 For years, "Change your thoughts, you change your behavior" was the mantra for life improvement. Through experience and science, we have since learned that affirmations rarely change behavior when emotions have taken the wheel. When your buttons get pushed into anger and your mind floods with fear, telling yourself to be calm or courageous won't stand up to the voices in your head telling you to defend or shut up.
Learn PowerPoint
The Evolution of Office Themes


Evolution is an interesting concept because it's the change that's natural, logical, and involved. And although Themes (Office Themes) did not exist in their present form before Office 2007 for Windows, they did evolve from the humble PowerPoint template. And as you get deeper into how Themes work, you'll find that PowerPoint uses these Themes in amazing ways, and shares them with Word and Excel. That's the reason they are called Office Themes rather than PowerPoint Themes.


Learn PowerPoint 2019 for Windows
Notes Pane


PowerPoint 2019 for Windows's tri-paned interface has three regions: the Slides Pane, the Slide Area, and the Notes Pane. The Notes Pane is placed right below the Slide Area. The Notes Pane provides space to add speaker's notes that can be so helpful to the presenter while presenting. You can also add any text here that contains any sort of information about the presentation or individual slide.


Learn PowerPoint 365 for Windows
Presentation Gallery


When launched, PowerPoint 365 for Windows typically opens with Backstage view. Click the New button, to bring up the Presentation Gallery. This Presentation Gallery provides several ways to start your new presentation using a template, a Theme, or even a blank presentation.