PowerPoint and Presenting News
Presentation Management: Introducing the Discipline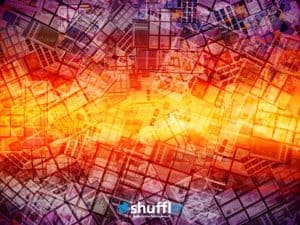 The new discipline of presentation management can have an enormous impact on a company. Presentation management takes presentations from one-and-done, single files and turns them into enterprise assets deployed intelligently throughout your organization.

Read more in this post by AlexAnndra Ontra, James Ontra, and Geetesh Bajaj.


Organic Shapes with Brush Edges


You get 8 shape types plus lines as part of this Organic Shapes collection. Each of these 8 shape types have 10 variants. So you end up with 80 hand-drawn shape options! Again each of these 80 shapes have 12 brush stroke styles! Plus you get the lines and arrows in 12 brush stroke styles too. Combine all variations to end up with more than 3000 possibilities.



Buy and Download for $99+ (83 MB)
Presentation Procrastinators: 01


Someone recently asked me, "how do you manage an executive who has to give a presentation [for a conference or meeting] but isn't meeting the deadlines or giving you the critical information to create their PowerPoint graphics?" "That's happy hour conversation," I mused, confessing that I've endured plenty of sleepless nights frantically working alongside a C-Level executive to help bring their PowerPoint presentation to the finish line…at the 11th hour.

Read more with Kevin Lerner.


Presentation Summit-Powtoon Contest: Entries Showcase


Last month, we told you about the Presentation Summit-Powtoon Contest in an interview with Rick Altman, host of the annual Presentation Summit. Here are two videos submitted by participants of this contest.

Read more here.


Insert PDF for PowerPoint: Conversation with Jean Haney


Jean Haney is the co-founder and president of Visual Integrity, long-standing specialists in PDF and vector graphics technologies. With more than 35 years of software industry experience and a fascination with good page design and typography, Jean enjoys distilling topics down to their essence and providing her audience with a few, "I didn't know you could do that with PDF!" moments. In this conversation, Jean talks about Insert PDF for PowerPoint.

Read the conversation here.


Learn PowerPoint for Windows
Insert a Check Mark or Tick Mark


Do you want to insert a check mark, which is also called a tick mark, in your slides? Very often, this symbol indicates a task is done, and you may want to add it as part of your regular text in text placeholders and boxes, shapes, tables, and even charts. Fortunately, it is very easy to complete this task in most versions of PowerPoint for Windows. There may be slight differences, depending upon whether you are using a newer or older version of PowerPoint, but even then, the process is very similar.


Learn PowerPoint 2016 for Windows
Repair Office and PowerPoint


Microsoft Office 2016 for Windows was released on September 22, 2015. It is the successor of the previous version, Office 2013, and among the most used programs across the globe. However, after using the Office 2016 programs such as PowerPoint, Word, and Excel repeatedly, there may be times when these applications face some serious issues such as crashes, corrupted files, etc. And in some scenarios, you may not be able to run any Office 2016 application. At this point in time, you may wish to perform some magical process that will resolve the issue.


---
Tell Me


Everyone who uses PowerPoint has faced this situation: you know what you want to do with a slide or a slide object, but you don't know where to find the related option in PowerPoint! PowerPoint 2016 for Windows has a feature called Tell Me that will tell you what you need to do! Tell Me is a text field that you can see in PowerPoint after the last Tab of the Ribbon.


---
Identify 32-Bit or 64-Bit in PowerPoint and Office




Sometimes, you want to know whether you are running a 32 or 64-bit version of PowerPoint or Office. Yes, if you are running a 32-bit version of Windows, then there's no ambiguity in the fact that you have to be running a 32-bit version of Office. But if you are running a 64-bit version of Microsoft Windows, you may be running a 32 or a 64-bit version of Office. Luckily, it's easy to identify 32-bit or 64-bit if you know where to look.


Learn PowerPoint 2016 for Mac
Add Headers and Footers to Slides


The terms Header and Footer typically come from word processing programs. These denote repeated elements that show at the top and bottom of every page. Headers and Footers work similarly on PowerPoint slides.