PowerPoint and Presenting News
Does PowerPoint Compress Images?


Some people use PowerPoint for advertisements and information screens. Typically for those type of presentations, you need to create astonishing presentations with great visuals. For them, showing high-resolution quality images in PowerPoint are crucial! But, when you put your images into PowerPoint, do your images remain high resolution? Or does PowerPoint compress images?

Read more in this post by Kurt Dupont.


Jigsaw Graphics for PowerPoint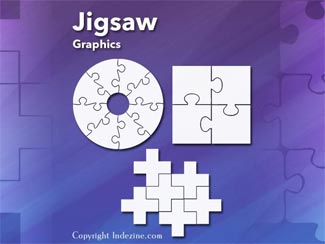 Jigsaws are puzzles that can be solved - but then jigsaws have numbers too! Each jigsaw puzzle has a number of pieces that have to be fitted together, in the same way that many aspects of lives and businesses need to fit in with each other.





Jigsaws can add a whole new level of interest to a PowerPoint slide. Here are 10 jigsaw graphics containing different shapes.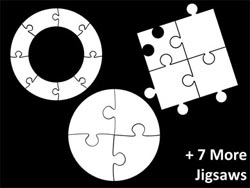 These jigsaws can be used on their own, or also combined with other graphics such as a human head to create a larger concept!

Download and use these Jigsaw Graphics in your slides for just $4.99+


Speaker, Leader, Champion: Conversation with Jeremey Donovan


Jeremey Donovan is Group Vice President of Marketing at Gartner Inc., the world's leading information technology research and advisory company with $1.6 billion in annual revenue. During his career, Jeremey has led successful teams focused on market research, new product development, marketing, acquisitions, and product management. He is a three-time TEDx organizer, a TEDx speaker, a coach for many TED and TEDx speakers, and long-time member of Toastmasters International. His other books include What Great Looks Like, How To Win the Toastmasters World Championship, and How To Deliver A TED Talk: Secrets Of The World's Most Inspiring Presentations. In this conversation, Jeremey discusses his new book, Speaker, Leader, Champion: Succeed at Work Through the Power of Public Speaking.

Read the conversation here.


Callout Sample 04: Hand Drawn Appearance


This is part of our "sometimes" series on how you can explore design treatments for callouts within your slides. And here's another very interesting and organic sample to share. The fact that this sample does not just try to appear hand drawn, but that it actually travels all the way on the hand drawn path is what makes this stand apart.

Read more here.


Learn PowerPoint 2016 for Windows
Tell Me


Everyone who uses PowerPoint has faced this situation: you know what you want to do with a slide or a slide object, but you don't know where to find the related option in PowerPoint! PowerPoint 2016 for Windows has a feature called Tell Me that will tell you what you need to do! Tell Me is a text field that you can see in PowerPoint after the last Tab of the Ribbon.


---
Outline Pane Options


The Outline view in PowerPoint 2016 essentially brings up the Outline pane on the left side of PowerPoint 2016 interface. Note that this now replaces the Slides Pane that shows up in Normal view. Also, any changes you want to make to your outline can be made through right-click options, and we'll show you how you can do so.


Learn PowerPoint 2016 for Mac
Add Gradient Fills to Shapes


Gradient fills are typically blended fills between two or more colors that graduate from one color to another. Although shapes filled with gradients look so incredible, make sure you choose the colors that form the gradient very carefully. PowePoint's basic gradients are all very useable since they just blend a Theme color with white or black, making the resultant gradient lighter or darker.


---
More Gradients


Add a gradient fill to your shape, and you may run into limitations! PowerPoint's default gradient options choose all the gradient colors for you, and all available gradients seem to be based on the same color family. While this sort of restraint does keep your slides looking consistent and aesthetic, they also prevent you from playing more with gradients. To explore more, you must choose the More Gradients option. This option leads you to a detailed gradient editor that's capable of making changes to the gradient type, direction, angle, color, etc. In this tutorial, we explain these extra gradient options available within PowerPoint 2016 for Mac.