PowerPoint and Presenting News
Writer's Block: How to Break Through


Writer's block is the proverbial stuff of legend and literature. The latest variation on the theme is Limitless, the Hollywood film starring Bradley Cooper and Robert De Niro. In it, Mr. Cooper plays a down-and-out writer who beats his severe case of writer's block with a new drug that not only jump starts his creative output, but gives him many other advanced mental capabilities. Of course, the story is fictional—A.O. Scott's review of the film in the New York Times called it, "an energetic, enjoyably preposterous compound… a paranoid thriller blended with pseudo-neuro-science fiction and catalyzed by a jolting dose of satire"—but the situation is very real: writers do run dry.

Read more in this post by Jerry Weissman.


Outstanding Presentations Workshop 2018!


Ellen Finkelstein is a Microsoft PowerPoint MVP and author of several books. She has announced Outstanding Presentations Workshop 2018!

This amazing series of workshops will help you become a better presenter and designer. Those of you who attended in the last 8 years (over 1700 people signed up from 49 countries in the first year itself!) will remember the high quality of the presentations.

Learn more here.


Bit Lasso Reveal: Conversation with Mitch Haile


Mitch Haile has extensive experience designing software for data systems in corporate environments. He was an early engineer at ground-breaking compression company Data Domain. Mitch later co-founded virtual machine backup company Pancetera, which the team sold to Quantum, a respected data backup company. Mitch has served as an executive other start-ups involved with software security, storage, and backup. In this conversation, Mitch talks about Bit Lasso Reveal, his new program that helps search slides.

Read the conversation here.


Office 365 Subscriptions


Office 365 is Microsoft's cloud-based subscription offering that lets you run always upgraded and updated Office applications on the desktop, on tablets and smartphones – and also online. This Office 365 product is different from the perpetual versions of Office. Additionally, some plans also include extra niceties like a subscription to the Skype for Business web conferencing tool, hosted email via Microsoft's Exchange Online, online storage through OneDrive, plus phone talk time via Skype.

Learn about the different Office 365 subscriptions.


Presenting Quotes
Save your bullet points: by Carmine Gallo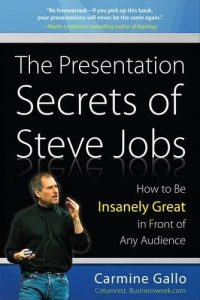 This was among the first books where I had to use my highlighter all the time to find amazing quotes. When the topic of your book revolves around Steve Jobs, it is imperative that you will end up with some amazing quotes!
Learn PowerPoint 2016 for Windows
Creating PowerPoint Outlines in Microsoft Word


An outline encompasses the text content within your presentation slides. In many ways, this text is the story or the structure of your presentation and forms an ideal starting point for a bunch of slides. PowerPoint can import outlines created in many applications. In this tutorial, we'll explore the procedure of creating a structured outline in Word 2016.


Learn PowerPoint 2016 for Mac
Convert Text to Shape by Intersecting


PowerPoint has several features that may amaze you, but there's nothing quite like what we will explore on this page: an option to convert regular text into a shape. First of all, this is an undocumented feature. And then, this is such an utterly useful option. For example, you can now easily create logos in PowerPoint without using any other application. Or use a fancy font and then share that presentation with others in the knowledge that recipients can see the font exactly as intended, even if it's not installed on their computers.


---
Reposition Text Boxes


Sometimes you want your Text Box to be placed in an exact position on your slide. Yes, you can select a Text Box and move it around by dragging it with your mouse, and then let it go wherever you want it placed. However, for all practical reasons this process is just visual and not accurate enough. Thankfully, PowerPoint provides a way to accurately position any Text Box just where you want it located.