PowerPoint and Presenting News
Ten Easy Topics for Pecha Kucha


We have so many interactive and communicative visitors on Indezine.com. One question that has come up often is about topics for Pecha Kucha presentations. Let's start with wondering about why do readers ask for topic ideas? Why not choose something that's close to their heart or something that inspires them? That's because Pecha Kucha presentations are not your typical PowerPoint slide decks. The second reason people ask for topic ideas is that this might be their first Pecha Kucha presentation, and they are not sure what will work, and what won't.

Read more here.


Jeopardy-Like PowerPoint Template (25 Questions)


Want to play a Jeopardy-like game using PowerPoint slides? Yes, this is absolutely doable but making PowerPoint slides with all the interactivity and layouts takes too much work. Fortunately, we have done the work for you. Just download our Jeopardy-like 25 (5x5) question PowerPoint template, replace the placeholders provided for questions, answers, and categories - and you're done! You'll still need a real human being to track scores - and you could soon be playing this amazing game as part of a fun exercise, a training program, or even a quiz show.




This template is entirely Theme aware. Change your Theme colors and fonts - and everything automatically updates. We tested this template in both Windows (2007, 2010, and 2013) and Mac (2008 and 2011) versions of PowerPoint.

Download and play your own Jeopardy-like game for just $9.99


Six Ways to Win With Words


"Words, words, words! I get words all day through," are the exasperated lyrics exclaimed by the title character of My Fair Lady, the classic musical play and film. Her exasperation is with the speech professor who is drilling her in word skills as part of an effort to elevate her social status from flower girl to an upper-class lady. Henry Higgins, the play's fictional professor, is also exasperated—and so are countless real speech teachers and coaches, writers, and editors—with the decline of the English language. The drive for status in the play is a perfect parallel with the drive for career advancement in business; and one of the primary means to both ends is the same: a person's speech.

Read more with Jerry Weissman.


Presenting Quotes
The Desire for More Positive Experience: by Mark Manson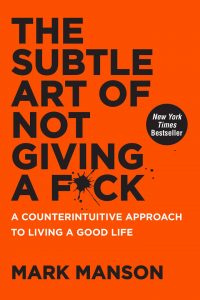 Mark really knows how to make the maximum impact with few words. More importantly, the profound wisdom and truth in his words cannot be doubted, although the messages he provides are peppered with controversial words and ideas. Some people may find this packaging helps them understand the message better.
Learn PowerPoint 2016 for Windows
Compare Presentations Manually


While PowerPoint does have an option to automatically compare presentations, sometimes doing this comparison manually can be actually more effective, especially when you have fewer changes in the first place. You can place both presentations side by side and compare individual slides.


---
Create Your Own Picture Bullets


You have already learned about picture bullets, and how you can import any picture and use it as a custom bullet. You can also create your own picture bullets to use in presentations, and these can be created right within PowerPoint!


Learn PowerPoint 2016 for Mac
Shape Subtract Command


PowerPoint lets you change the appearance of merged shapes. However, don't assume that just because this is so easy-to-use, the end results won't be seriously impressive. Together, there are five options that let you merge shapes, and we have already explored four of them. In this tutorial, we'll show you how you can use the Subtract option to subtract one shape (or even multiple shapes), from the first selected shape.


---
No Fill for Shapes


Whenever you insert a new shape into a PowerPoint slide, it is filled with a solid color by default (or the default fill may be different depending on the Theme applied to your presentation). Most of the time, you may leave that unaltered, but there may be times you want just the outline to be visible. This sort of outlining focuses the part of the picture that has to be highlighted. It is in scenarios like these where it can be useful to learn how to remove any fill.


---
Presentation Gallery


When launched, PowerPoint 2016 for Mac typically opens the New Pane of Backstage view that contains the Presentation Gallery. The Presentation Gallery provides several ways to start your new presentation using a Template, a Theme, a recent presentation, a not-so-recent presentation, or even a blank presentation.