PowerPoint and Presenting News
Apply Two or More Animations to One Object at the Same Time in PowerPoint


PowerPoint animation makes slide objects move. These slide objects can be anything you can select such as text, pictures, charts, SmartArt graphics, shapes, and even video clips. But did you know that you can combine multiple animations to happen at the same time for the same slide object, creating a custom animation effect? Imagine, an object fading and zooming at the same time! Although you can combine fade and zoom entrance animations, you really cannot combine a fade entrance with a zoom exit. PowerPoint has four types of animation, and you will learn what can be combined or not in this tutorial.

Apply multiple animations to one slide object, and make all animations play together.


Invitation: PowerPoint Shortcut Secrets for 2019
Are you interested in getting more done in PowerPoint in 2019 without working longer hours? If so, you are not going to want to miss this special January training opportunity.




On Thursday, January 17th, I've invited a special guest, Taylor Croonquist to share his best-of-the-best PowerPoint shortcut secrets for 2019 with you.


Flowchart Symbols: What They Represent?


The various flowchart symbols available within the Shapes galleries of Microsoft Office applications can represent different concepts. On this page, we show you a visual representation of each of these flowchart symbols along with their names and a brief description.

Explore various flowchart symbols, and learn about what they represent.


Presenting Quotes
Save your bullet points: by Carmine Gallo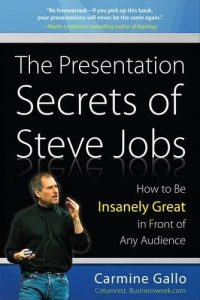 This was among the first books where I had to use my highlighter all the time to find amazing quotes. When the topic of your book revolves around Steve Jobs, it is imperative that you will end up with some amazing quotes!
Learn PowerPoint
Drawing Arcs


There are so many shapes in PowerPoint — from the basic Rectangle and Oval to the fancy Pie and Smiley Face! You can use these shapes as they are, or you can use the Merge Shape commands to create your own unique shapes. However, even if you do not create new shapes, there are some existing shapes that can be used in myriad ways — one of these is the Arc shape, that we will explore today. The Arc shape is quite easy to use — and in fact, you'll find so much similarity between how the Arc and the Pie shapes appear and work — and some differences too.


Learn PowerPoint 2013 for Windows
Creating Semi-Circles


PowerPoint 2013 provides so many basic shapes within the Shapes gallery. All of these shapes can be used in many ways, and that in itself works most of the time. Yet there are plenty of other shapes that are not provided within the Shapes gallery but you can easily modify an existing shape a wee bit to end up with something you need. A semi-circle is a perfect example of such a shape.


---
Character Spacing


Font size does make a difference for the aesthetics of your slide, but what do you do if the text itself uses more or less space than you may want? Sometimes, you may want the text to take just a wee bit lesser space so that all content can fit within two lines rather than three. If you would like to alter the spacing between text characters, you can do so by using PowerPoint's Character Spacing option, which affects the appearance and readability of both title and body text. Essentially Character Spacing is the amount of space in-between individual letters.


Learn PowerPoint 2016 for Mac
Add Slide Background Fill to Shapes


You have already learned how to add different fills for shapes. Just like the Pattern fill option, there is one more hidden shape fill option which you can't access from the Shape fill gallery, yet this is one of those fantastic PowerPoint features that you have to use to believe! The Slide Background fill option is different from other shape fill options because instead of filling something into the selected shape, it makes the slide background area behind the shape visible into the selected shape.