PowerPoint and Presenting News
Simple Countdown in PowerPoint


Do you want to add a bunch of countdown timer slides right at the beginning of your slide deck? All you need to do is download this presentation, and add these slides as you need.

Download a simple countdown timer for PowerPoint.


Feature List 01 (Layout with Tabs)


The Feature List Layout comprises three sample PowerPoint presentations: one each to create a visual list for 4 features, 5 features, and 6 features. These work great when you have too much information to fit within one slide.




This solution lets you use multiple slides, but the visual result is still that of one single slide!

Buy and Download Feature List 01 (Layout with Tabs) for $4.99+ (671 kb)
What's a Unicode Font?


If you are confused about what Unicode is, what Unicode fonts are, and where do single-byte and double-byte fonts fit in, then here's a simple explanation about Unicode and Unicode fonts. About single-byte and double-byte fonts, we will refer to them in this post, and also link to another post. First, let us explore what Unicode is? Unicode is a standard that provides a unique number for every character, known as the Unicode character code.

Read more here.


Hypersay Pro Accounts and More: Conversation with Paul Balogh


Paul Balogh is a tech entrepreneur, currently living in London. Paul is busy building a company around one of the most exciting real-time technologies to hit the European school and HE market. For the past decade, he has been working in the book-publishing industry in Eastern Europe. He founded and co-founded startups around digital publishing and also managed large online bookshops and pioneered the creation and distribution of ebooks in the Romanian market. In today's conversation, Paul talks about the new Hypersay Pro accounts, and more.

Read the conversation here.


Presenting Quotes
The Desire for More Positive Experience: by Mark Manson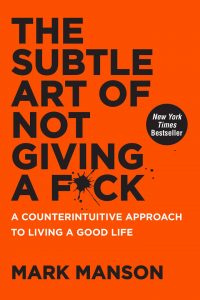 Mark really knows how to make the maximum impact with few words. More importantly, the profound wisdom and truth in his words cannot be doubted, although the messages he provides are peppered with controversial words and ideas. Some people may find this packaging helps them understand the message better.
Learn PowerPoint
Add Glossy Highlights for Shapes


Have you seen a glossy highlight that is overlaid on the screens of electronic devices such as tablets, laptops, screens, or even phones? You can see an example of this effect in the figure below. The tablet on the left has no such glossy highlight but the tablet on the right does! It's easy to create this glossy highlight in PowerPoint. Even better, you can just create a shape that represents this glossy highlight, and then use it anywhere you want!


---
Countdown Timer Slides


Creating countdown timer slides in PowerPoint is easy. You can use PowerPoint's transition effects to quickly create such countdown slides in all versions of PowerPoint.


Learn PowerPoint 2016 for Windows
Insert Symbol


Do you want to add a degree symbol on your slide? Or do you want to add one of the currency symbols? Or even the trademark or copyright symbols? PowerPoint provides several ways to add such symbols, but the most straightforward option is to use the Symbol dialog box. Let us now explore how you can add symbols within your text containers in PowerPoint 2016 for Windows.


Learn PowerPoint 2016 for Mac
Selecting Text


PowerPoint and indeed all Microsoft Office programs allow you to work with a particular object only if it is selected. For example, you select a shape to make changes to the shape. You similarly select a chart to edit the chart. And yes, you can select a text container object such as a text placeholder, a text box, or even a shape, and then make changes to its position, formatting, size, etc. However, this changes the entire object and leaves the actual text content within that object largely unchanged. To make changes to the actual text, you first need to select the text separately and then make changes by using the options available within the Home tab of the Ribbon or the Format Task Pane.


---
Inserting a New Slide


Like many other tasks you do in PowerPoint, inserting a new slide can be done in multiple ways. You just need to find a way that works best for you. The following steps show you how you can do this simple task in PowerPoint 2016 for Mac.