PowerPoint and Presenting News
How to Create Dashboard Software Using PowerPoint


PowerPoint makes amazing slides, but it is more than a program to create slides for presentations. Did you know that you can create some amazing dashboards in PowerPoint? PowerPoint's familiar interface and intuitive tools make it an easy task to create your own dashboards quickly. Being so accessible and omnipresent, PowerPoint does provide so many benefits compared to other tools.

Read more in this post by Kurt Dupont.

PowerPoint Concept Slides: Organic Shapes


Have you tried to draw a line or a circle with just holding a pencil or marker in your hand? You'll end up with a shape that may fail you in a geometry test but it still looks human, personal, and different, just like these organic shapes.



You get 8 shape types plus lines as part of this Organic Shapes collection. Each of these 8 shape types have 10 variants. So you end up with 80 hand-drawn shape options! Again each of these 80 shapes have 12 brush stroke styles! Plus you get the lines and arrows in 12 brush stroke styles too. Combine all variations to end up with more than 3000 possibilities.




These shapes will help break the monotony of text heavy slides, and assist you in explaining difficult concepts better to your audiences. Using these organic shapes also convinces your audiences that you care enough about them to make the slides look appealing and comprehensible. What's more, these shapes are also so much fun to use!

Download these Organic Shapes for just $99.
Jamie's Pattern Fill Transparency Add-in for PowerPoint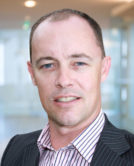 In September last year, we carried a feature that showed how you could create transparent pattern fills in newer versions of PowerPoint. We ended that post with the hope that someone will be able to provide a VBA-based solution. Jamie Garroch of YOUpresent provided more than just a VBA solution. He created a free add-in that sits comfortably within your PowerPoint right-click menu. This menu option provides you with quick access to adding transparency in pattern fills for shapes!

Learn more and download the add-in.

Training TED and TEDx Speakers: Conversation with Chantal Bossé


Chantal Bossé has been a Microsoft PowerPoint MVP since 2013, and as a presentation and visual communication expert, she spends her time between writing, training, coaching and designing for her clients and speakers. First a scientific, then an instructional designer in telecommunications, she started CHABOS in 2004 to share her passion for visual communications. In this conversation, Chantal talks about her role in training TED and TEDx speakers.

Read the conversation here.

Learn PowerPoint 2016 for Windows
Enable Developer Tab of the Ribbon


The Developer tab of the Ribbon is typically not visible within PowerPoint 2016. To enable the Developer tab, you have to visit the PowerPoint Options dialog box. So why would you want to enable a tab that's hidden by default? That's because the Developer tab provides options that most PowerPoint users may not be aware of, and don't typically use.


---
Removing Customizations from PCB File


PowerPoint add-ins help in adding new capabilities that can polish your presentation in many ways. But when the time comes to uninstall these add-ins for whatsoever reason, you might be surprised to find their menu customizations, such as buttons that represent add-in features still exist! Click those menu extensions and nothing may happen, but these menu options are still there! In another scenario, you may have customized your PowerPoint menus and toolbars to a large extent. Now, you want to restore everything to a pristine state, almost like how the interface looked when you first installed PowerPoint. In either case, it is possible to lose all these customizations. The key to this solution lies in PCB files.


---
Handout Master


Handouts are documents you can print from within PowerPoint that include slide representations from your presentation. PowerPoint lets you include as many as 9 slides on each Handout page. Of course, with 9 slides on a page, your slides will look more like thumbnails. You can also choose to print just one slide on every handout page, so then your Handout pages will look like individual slides printed on a page.


Learn PowerPoint 2013 for Windows
Keyboard Sequences


Many users are familiar with keyboard shortcuts, yet there are no real shortcuts for tasks users need to perform all the time. This includes the lack of shortcut keys for changing PowerPoint's views or even aligning or reordering slide objects. Thankfully, there are many keyboard sequences that work for these tasks. Most sequences entail that you press two buttons, and then press a third button after a moment. So if the keyboard sequence is listed as Alt S > H, then you must press the Alt and S keys together, let go those two keys and then press the H key.


Learn PowerPoint 2016 for Mac
Notes Page View


Notes Page view is one of nine views available in PowerPoint 2016 for Mac. This view shows you how your printed notes pages will appear. First of all, the Notes page shows the speaker notes that you add to the Notes pane for each slide. In all, then these speaker notes are visible in three distinct places within PowerPoint, depending on the view you choose.