PowerPoint and Presenting News
Presentation Management: Why Is It Important Now


Three different waves of change are merging to profoundly affect how corporations operate. The first is the flood of Millennials into the workforce, and how that generation consumes media and technology. The second is decentralization of corporate hierarchy. The third is the arrival of artificial intelligence, or AI.

Though seemingly disparate, these three elements are converging like different cold and warm fronts to combine into the perfect storm. Presentation management will help your company navigate that storm.

Read more here.


Jigsaw Shapes for PowerPoint (Full Slide Jigsaws)


This entire kit contains 5 different styles of jigsaw pieces: typical jigsaws, arrows, hearts, ovals, and rounded squares. Each jigsaw shape is available in three counts: small, medium, and large. We made these available in two slide sizes for both standard (4:3) and widescreen (16:9) resolutions.





You can get this kit for only $9.99.


think-cell 10: Now works on Office for Mac


The folks at think-cell just announced that their add-in will now work within Microsoft Office for Mac as well. This is probably the biggest new feature that goes along with the release of think-cell 10. think-cell has been one of the most popular add-ins that has worked within both PowerPoint and Excel versions on Windows.

Read more here.


5 Slide Design Tips to Take Home From a Successful IPO Presentation Project


Every presentation that your present is critical! One reason for this is because every time you present, you are standing with your name and reputation behind this presentation. Moreover, you could not be aware of the potential benefits or losses that this presentation could bring to you. In our case, we've created a presentation that managed to raise 82 million leva (40+ million euro) for the Gradus IPO. Well, if this is not critical... Our team had the privilege to be invited to work on this project. We decided to share with you some of the tricks which we used while creating the presentation. But just before we start, we should probably inform you how big this IPO was. Let's just say it's the biggest one in Bulgaria for the last 10 years and the second biggest in the whole history. It was only surpassed by the FiBank IPO which raised around 107 million leva (50+ million euro) back in 2007.

Read more in this post by Boris Hristov.


Presenting Quotes
You have to be curious: by Austin Kleon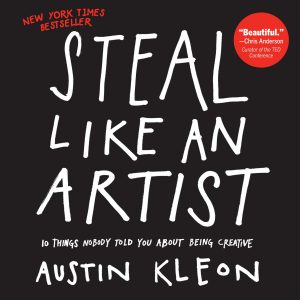 ou have to be curious about the world in which you live. Look things up. Chase down every reference. Go deeper than anybody else–that's how you'll get ahead.
Learn PowerPoint 2016 for Windows
Removing Customizations from PCB Files


PowerPoint add-ins help in adding new capabilities that can polish your presentation in many ways. But when the time comes to uninstall these add-ins for whatsoever reason, you might be surprised to find their menu customizations, such as buttons that represent add-in features still exist! Click those menu extensions and nothing may happen, but these menu options are still there! In another scenario, you may have customized your PowerPoint menus and toolbars to a large extent. Now, you want to restore everything to a pristine state, almost like how the interface looked when you first installed PowerPoint. In either case, it is possible to lose all these customizations. The key to this solution lies in PCB files.


---
Customize Quick Access Toolbar


The Quick Access Toolbar or QAT is the only toolbar available in PowerPoint. This toolbar can be customized and can contain your most-used commands so that they are accessible to you with just a single click. There are two ways in which you can add your favorite commands to the QAT. The easier way is to right-click any button on the Ribbon tabs and choose the Add to Quick Access Toolbar option.


---
Add and Rename Ribbon Tabs




The Ribbon that you see within the PowerPoint 2016 user interface was designed to make all options easily accessible. To make more options available, you can add more tabs, rename them, and populate them with even more commands, as we will explore within this tutorial.


---
Start or Restart Numbering for Lists




Imagine that you have a long numbered list that forms the content within your PowerPoint slide. Now, it is not uncommon for slides to have numbered lists that comprise twenty lines, and that is singularly unfortunate because even if members of your audience have perfect eyesight, they won't be able to read the teeny-weeny sized text!


Learn PowerPoint 2016 for Mac
Working With Slide Numbers


If your presentation has many slides, it will be easy to identify the current slide in Slide Show view, as long as you have enabled slide numbers on your slides. In PowerPoint, you have to make these slide numbers visible since they don't show by default.