Daffodil Day
Date Created:
Last Updated: August 25th 2011
Daffodil Day is a large fundraising event for cancer patients in the southern hemisphere. The daffodil is the international symbol of hope for all touched by cancer. On this day, everyone is invited to unite and lend their support to the fight against cancer. The money raised helps fund essential services, education and research programs.
Learn more about Daffodil Day Australia and Daffodil Day New Zealand
See a visual presentation (scroll down this page) and download a free PowerPoint presentation on Daffodil Day here...
---
Free Daffodil PowerPoint Templates
---
More Stuff
Search Daffodil on BigStockPhoto.com...
Free Daffodil Scrapbook Embellishments

Free Daffodil Scrapbook Backdrops
---
Daffodil Pictures on Flickr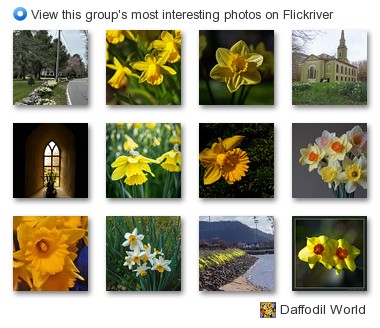 ---
Daffodil Day PowerPoint Presentations

Click above to view on Slideshare

Click above to view on YouTube
---