World AIDS Day
Date Created:
Last Updated: November 18th 2010
AIDS results from damage to the human immune system. It is caused by the human immunodeficiency virus (HIV). AIDS infects vital organs of the human immune system. AIDS is a huge emotional issue, AIDS infected people need to be treated with love and care.
World AIDS Day is observed on December 1 each year to highlight the growing awareness to the spread of AIDS across the world. The first World AIDS Day was observed in 1988 during the World Summit of Ministers of Health on Programmes for AIDS Prevention
You can learn more about AIDS and World AIDS Day on Wikipedia.
See a visual presentation (scroll down this page) and download a free PowerPoint presentation on AIDS here...
---
Free AIDS PowerPoint Templates
---
Premium AIDS PowerPoint Templates from Ppted.com
---
More Stuff
Search AIDS on BigStockPhoto.com...
Free AIDS Scrapbook Embellishments
---
AIDS pictures on Flickr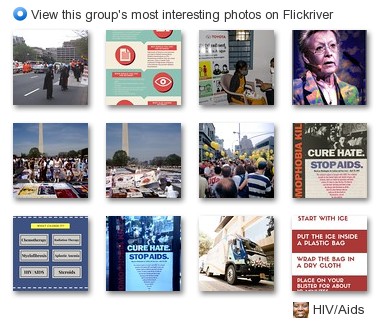 ---

Click above to view on SlideShare

Click above to view on YouTube
---
---

---
Microsoft and the Office logo are trademarks or registered trademarks of Microsoft Corporation in the United States and/or other countries.